Next to your day to day life. Integrated within the society.
Wavelock's composite materials are working around you.

Wavelock is centered around three businesses such as; sophisticated interior materials, the well-known convenient materials and furthermore, with the next generational materials, we deliver the power of materials to various places in this world.
| | |
| --- | --- |
| Material Solution Business  | |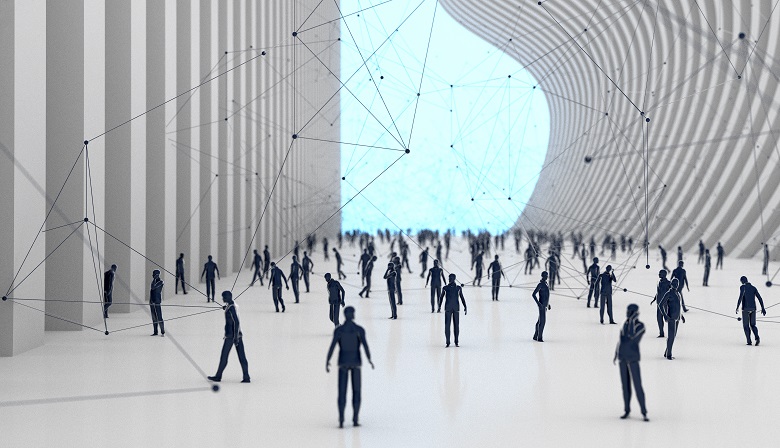 With the motto of safety first, we provide solutions to protect people and property from human disasters and natural disasters. The smoke-proof vertical wall provided by our company has succeeded to develop product with construction efficiency, safety after installation and to minimize the secondary disaster such as falling during the earthquake. Our customers are wide spread from professionals to general public. Even though the environment they use is different, we find common issues and needs and provide product development that will meet the high safety, functionality and efficiency. We continue to tackle new challenges with the consideration for the environment.
We provide solutions aimed at the safety for the customer, efficiency and energy saving effects. Our company have years of experience in processing technology for sheet and net. We seek functionality such as breathability, transparency, light resistance, cold resistance, antistatic and insect repellent and our products are used for various purposes like curing sheet to cover building under construction, partitions to improve the air conditioning efficiency of the warehouse, and cost-effective tent for recoating membrane materials. By applying the technology in other fields, we are contributing to new markets such as screens for composite photography used in movies and TVs.
We will contribute to agriculture by creating products that will help increase productivity so that the crops will grow in better environment. The function and performance that are required for the products will vary widely depending on the different climate conditions from Hokkaido to Okinawa. Our goal is to provide the material that match the local climate. We have been working over half a century to develop new products aiming to create an environment for farmland where the yield is high. We will continue to support solving the problems that contribute to the improvement of the crops, working environment and to increase the productivity.
We provide solutions to wide varieties of products from dairy products, confectionaries, various food packages such as Bento box used in convenient stores, to electronic component packages. Nowadays, there is a high demand from the society for food packaging products to be environmentally friendly and respond to the climate change and our company is cultivating our own source to develop products. We are developing products to meet the needs from the customers such as; reducing plastic materials and strengthening the molded products by using micro foam molding technology. We are also starting to develop products using non-oil-derived materials contributing to the SDGs.
We aim to be the No.1 in market share to provide products that are useful to our living environment such as screen doors. We meet the needs of the market with a wide range of products from gardening supplies, agricultural materials to various DIY goods. We take part in creating sales floor for home improvement stores and big-box stores by creating products that are indispensable to daily life, enhance convenience and products with unique function and performance. We are also expanding the global reach and working on product development that leads to quality of life.
| | |
| --- | --- |
| Advanced Technology Business  | |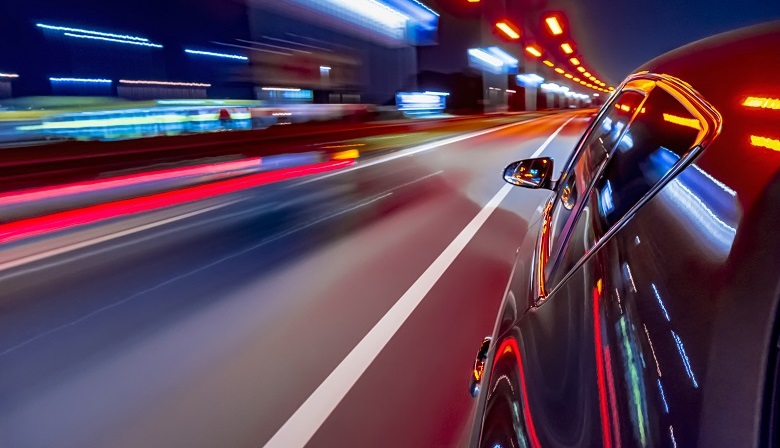 Wavelock Advanced Technology is developing a metallic decorative sheet that looks like real metal or metal plated even though it is a plastic film.
This metal decorative sheet is mainly provided for the automotive manufacturing companies. First of all, it was introduced to the automotive parts to reduce the weight of the auto parts made out of metal, cost cutting, and to fill the design needs. Furthermore, we investigated other way to use the film and by adding color to the film, it was applied for aluminum suitcase and interior for the car.
We also focused on the affinity between the current trend of promoting loT in cars and the characteristics of this film which has the high radio wave transmission. Since you can use this film safely in places where sensors and radars are used, it has been introduced to parts such as; door handle for the keyless car, and parts near the backup camera.
Our products are widely being used by clarifying our strength that emerges with time.
We set up sale offices in Detroit, USA and Düsseldorf, Germany with a view to expand overseas in the future.
We are building a system where we can catch the latest information to apply to the product by exporting the film to the market in USA and Germany where it is the cutting edge of the automotive industry, and following up on the ground,
Furthermore, we set up our own processing factory in Nagoya, Japan. This is also a place where initial examinations can be performed so that we can integrate the new industry as well as processing the product of our existing customers.
Wavelock Advanced Technology will continue to evolve in order to respond to diverse needs in this fast-moving era.
| | |
| --- | --- |
| Interior Business  | |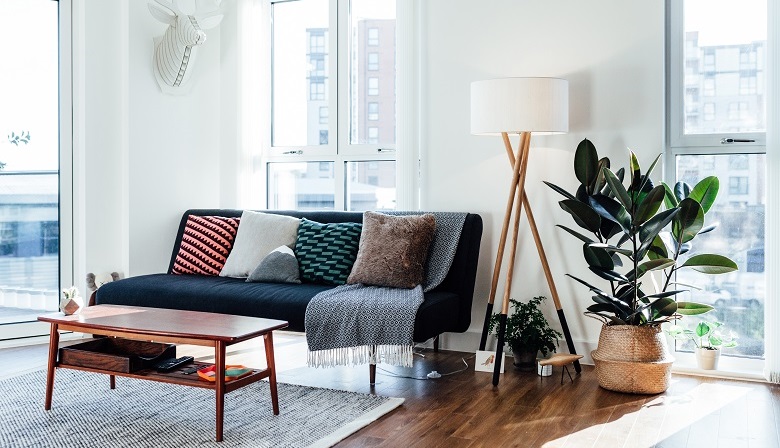 The prevalence of Japanese allergic rhinitis is estimated to be about 40%, the prevalence of atopy is estimated to be about 7%, and it is considered as a national disease. Allergic substances that cause allergic symptoms, such as mite's carcasses and feces, pet dandruff, pollen brought in from the outside, are overflowing in the house. Even if the mite dies, allergens will remain unless carcasses and feces are removed, and pollen will adhere to clothes and enter the room. Therefore, it is impossible to completely shut out the invasion from the outside into the room.
For patients with atopy or those suffering from allergic rhinitis, measures to deal with indoor allergens are considered to be an issue for peace of mind at home.
The Wavelock Group has developed wallpaper that wraps allergens using a proven allergen inhibitor that was used for carpets, bedding, automobile seats, filter for household appliances, residential ventilation systems, detergents, etc. The allergen that contact the wallpaper suppress its energy and the remaining amount after 24 hours was 18% for mites and 28% for cedar pollen and the effect was also recognized by the Japanese Atopic Association.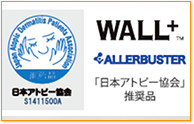 The "Anti-allergen functional wallpaper" developed by The Wavelock Group is designated as a recommended item of the Japan Atopic Association since it uses raw material that can be directly touched, in addition to the effect of suppressing allergens.