Wavelock Holdings are supported by TEAM Wavelock.
We confront work and explore the potential of people, technology and material.
This is an interview of the employees who will be creating the future in 2020.
| vol.2 Supporting the factory with a smile and communication skill | May 2020 |
| --- | --- |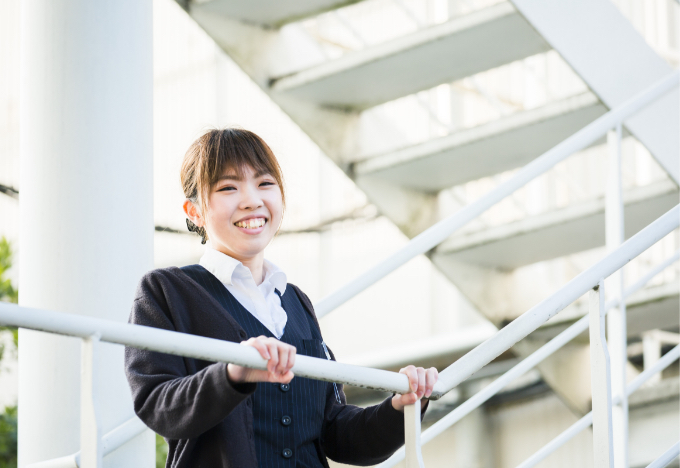 Koga Plant is in charge of the material business of Wavelock Holdings. It is now the production base of Innovex Co.,Ltd., and Wavelock Advanced Technology Ltd. There are about 200 employees working in the factory including contracted employees and some part-time employees. There are wide range of staff from 1-year old new employees to experienced employees working more than 35 years.
It is the Human Resources & General Affairs Section that is supporting all the administrative work for the employees working in the Koga Plant. When the interview team first visited Koga Plant, A.S from the Human Resources & General Affairs Section guided us the overall facility of the factory. It was very impressive to see her greet every employees cheerfully and exchange words with the people at each of the manufacturing building. We asked A.S who has been working for Innovex.,Co.Ltd for 5 years how she joined the company and her current work.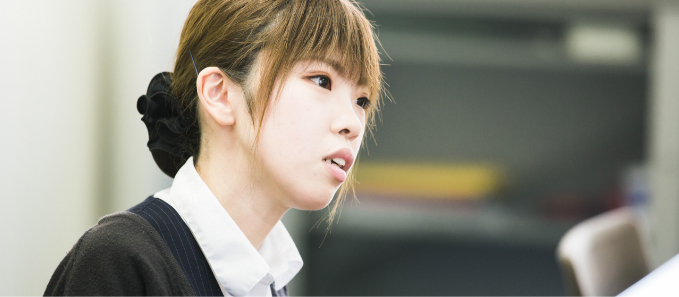 - A.S, are you from this area?
A.S Yes, I am from here. My family home is close by.

- Tell us what made you apply for the job at this company.
A.S There was a job advertisement at the high school I was going and so I applied. I have been wanting to do administrative work.

- What is your impression after you actually joined the company? Was there any gap?
A.S No, not particularly. When my high school teacher introduced me to the job advertisement I was told that the company has a very homely atmosphere. And everyone has been really kind to me since I joined.

- Were you able to focus on your work naturally?
A.S Yes, I was.

- Tell us about your first job after you started working?
A.S To be honest, it was a big job from the beginning. I was told to be in charge of payroll calculation for a subsidiary company and I was involved in that business from the beginning. The person who was in charge left the company so I took over the position.
- Were you in charge of administration for Human Resource for the newly starts and people who were leaving?
A.S Yes. There was not that many employees but there were payroll calculations every month so it was a lot of work.

- What was the difficult part?
A.S Human Resource & Administration manager taught me all the work. But I didn't know anything so everything was hard. I could not catch up with understanding even though they explained, and the days of not understanding at all continued.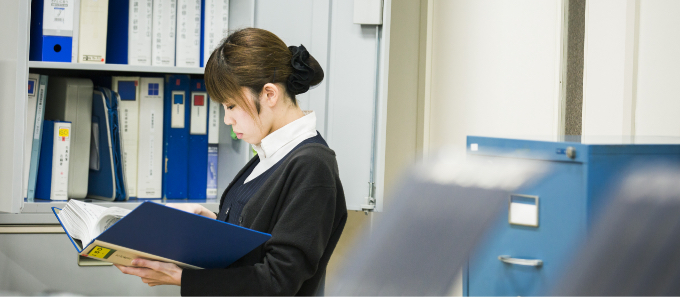 - How long did it take for you to be confident at work?
A.S There are some admin work that we only do once a year, so it took me about 2 years. First, I was doing my job while looking at my memo and notes and when I stopped looking for it, I felt I was able to do the job. Also, when the factory people relied on me, I got my confidence.

- What do you find the reward now?
A.S During the year-end tax adjustment season, I am asked by the factory employees to teach them how to fill in the forms. I find it most rewarding when they say that they can rely on me.

- So, you deal with all the factory employees?
A.S Yes, I do. I have communications with many people and they say that they rely on me and those opportunities are increasing recently.

- What is something that you care about when you are communicating with them?
A.S I think smiling is very important.

- How long have you been considering that?
A.S I am told that I look grumpy and it still happens. I am aware that people may think of me that way so I am more conscious about genuine smile since I started working for the Human Resources & General Affairs Section.

- You showed us around the factory the other day, but do you go around the facilities often?
A.S No, actually I rarely move out of my seat. When I first started working, I thought the factory is like a maze. It took me 3-4 years before I memorized all the facilities in the ground. To be honest, I was simulating the rout the day before I showed you around.
- Oh, I see. I saw that you were talking to everyone in each workplace.
Do you feel at home in that respect too?

A.S Yes, many people will talk to me casually so it is really comfortable to be here. That is the company culture.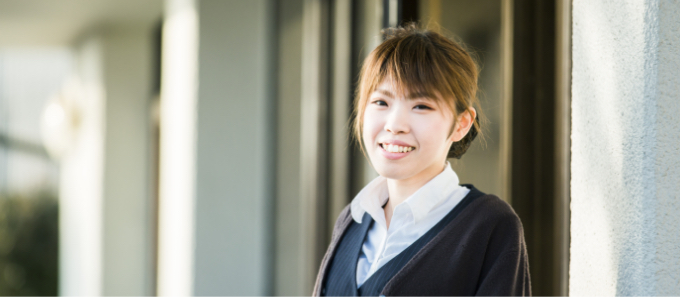 - What was your impression when you saw the actual products that are made at the factories?
A.S Before I joined the company, I was told that they fabricate mold for food packaging. And after I joined I learned that we make food packaging sold at the supermarkets that I use often. Since I go shopping with my mother, I feel familiar when I see the packaging that are made by Innovex Co.,Ltd.
- Do you currently have any junior people in the Human Resources & General Affairs Section?
A.S Yes, there are younger employees started working since July 2018.
- What do you take care of when dealing with juniors?
A.S Well, I try to listen to her stories rather than talking about myself. I initiate the conversation often, I ask her if she wants to go have dinner outside of work and ask her if she has any concern about the job. It is my first time dealing with a junior person and since our age is close, I am trying so she can rely on me.
- I am sure you will have more junior people in the future but what kind of people would you like to work with?
A.S. Human relation is very important so I wish to work with someone who can communicate.
- What is your goal for the future?
A.S There are many opportunities to communicate with the HR and General Affairs Department at the Head office. They all reply promptly whenever I ask something that I don't know. I think they are amazing and they know everything. I would like to be like that and be able to respond immediately when people ask me about HR and admin issues.
- Do you have anything that you want to try or request so that you can work more effectively? For example, meet the HR and General Affairs person that you mentioned.
A.S Yes, there is a person I am closed to in the HR and General Affairs Department at the Head office. We communicate often and she is like my kind sister. I like her a lot. She has been to our factory twice as well. I have not been to the head office since my joining ceremony so yes, I would like to visit her.

I am sure everyone has experienced that you feel better and your work progress with a smile or a cheerful greeting. Human Resources & General Affairs Section is responsible for creating documents and other paperworks. However, communication is essential for the job. It is important to become a person who can support and understand the staff working at the factory and thinking about the colleagues who work together. It is the internal trust that eventually lead to the trust for the whole company.